The only FDA-approved topical treatment for hair loss
Included in The Kit
Everything you need for the healthiest hair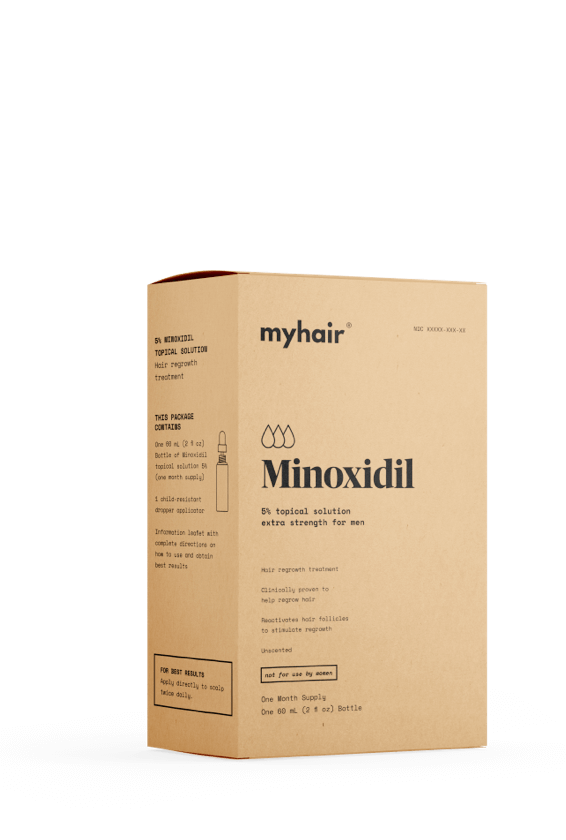 MINOXIDIL
Increasing blood flow to stimulate your hair follicles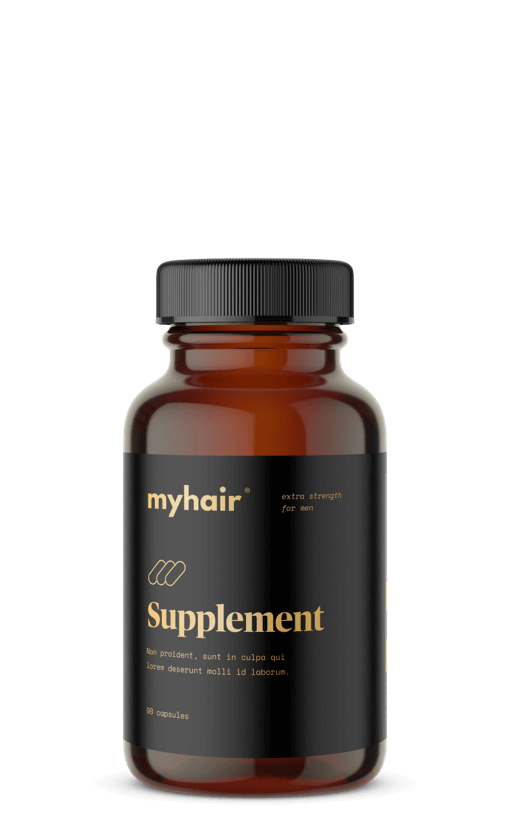 NUTRIENTS
The building blocks your body needs to produce healthy hair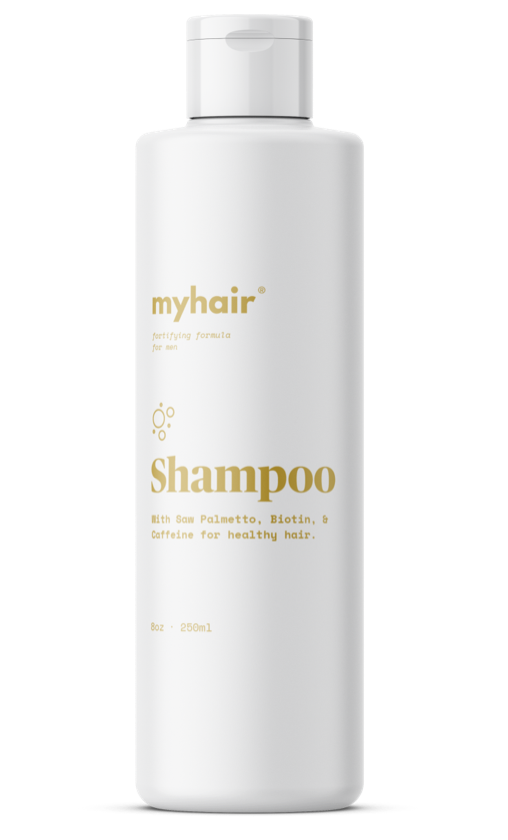 SHAMPOO
Cleansing and nourishing your hair and scalp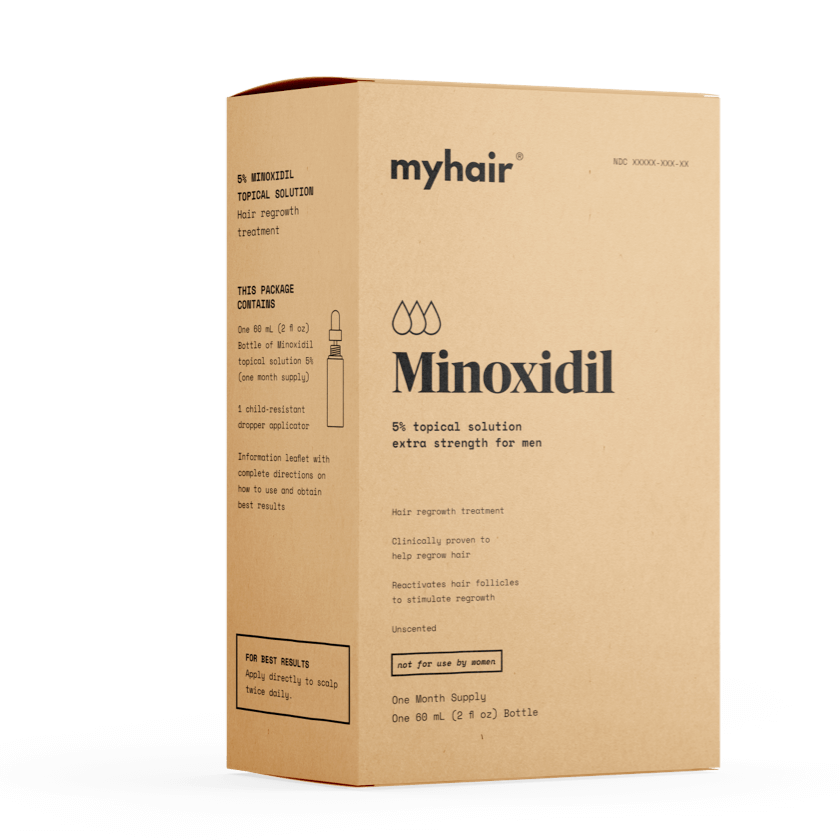 Minoxidil
Increasing blood flow to stimulate your hair follicles.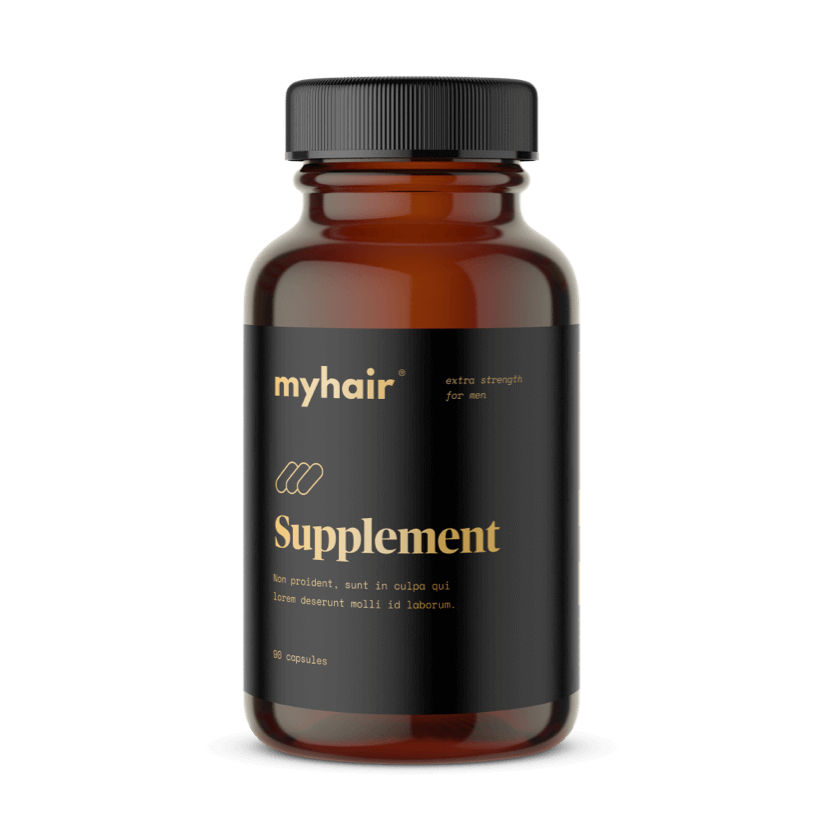 Nutrients
The building blocks your body needs to produce healthy hair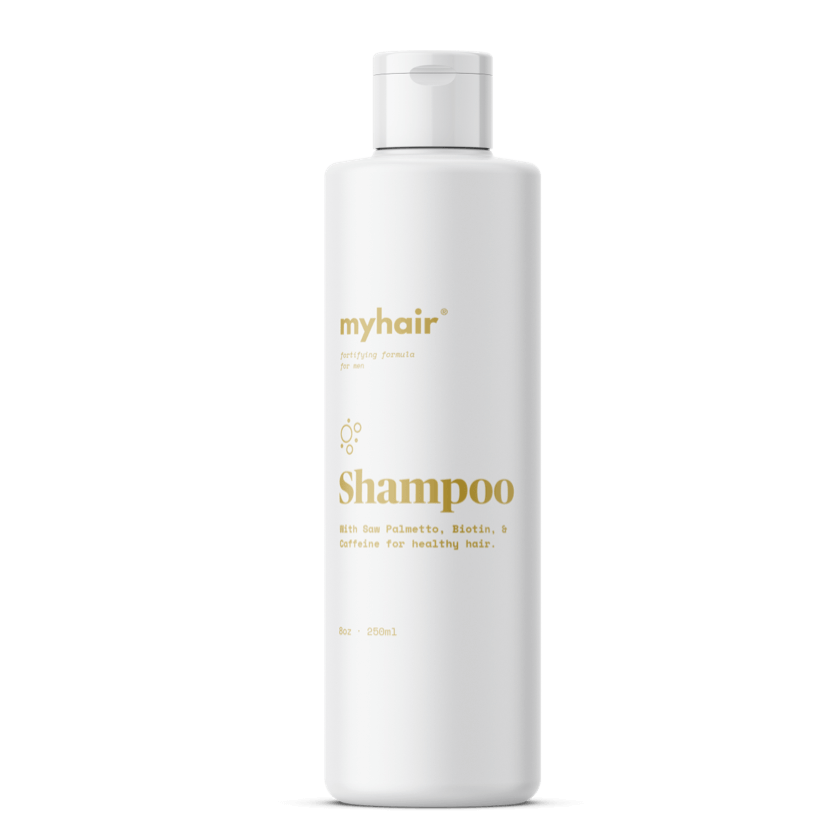 Shampoo
Cleansing and nourishing your hair and scalp
Tired of looking in the mirror and seeing a receding hairline? Unhappy about the bald spot at the crown of your head? Minoxidil can help you get your hair back.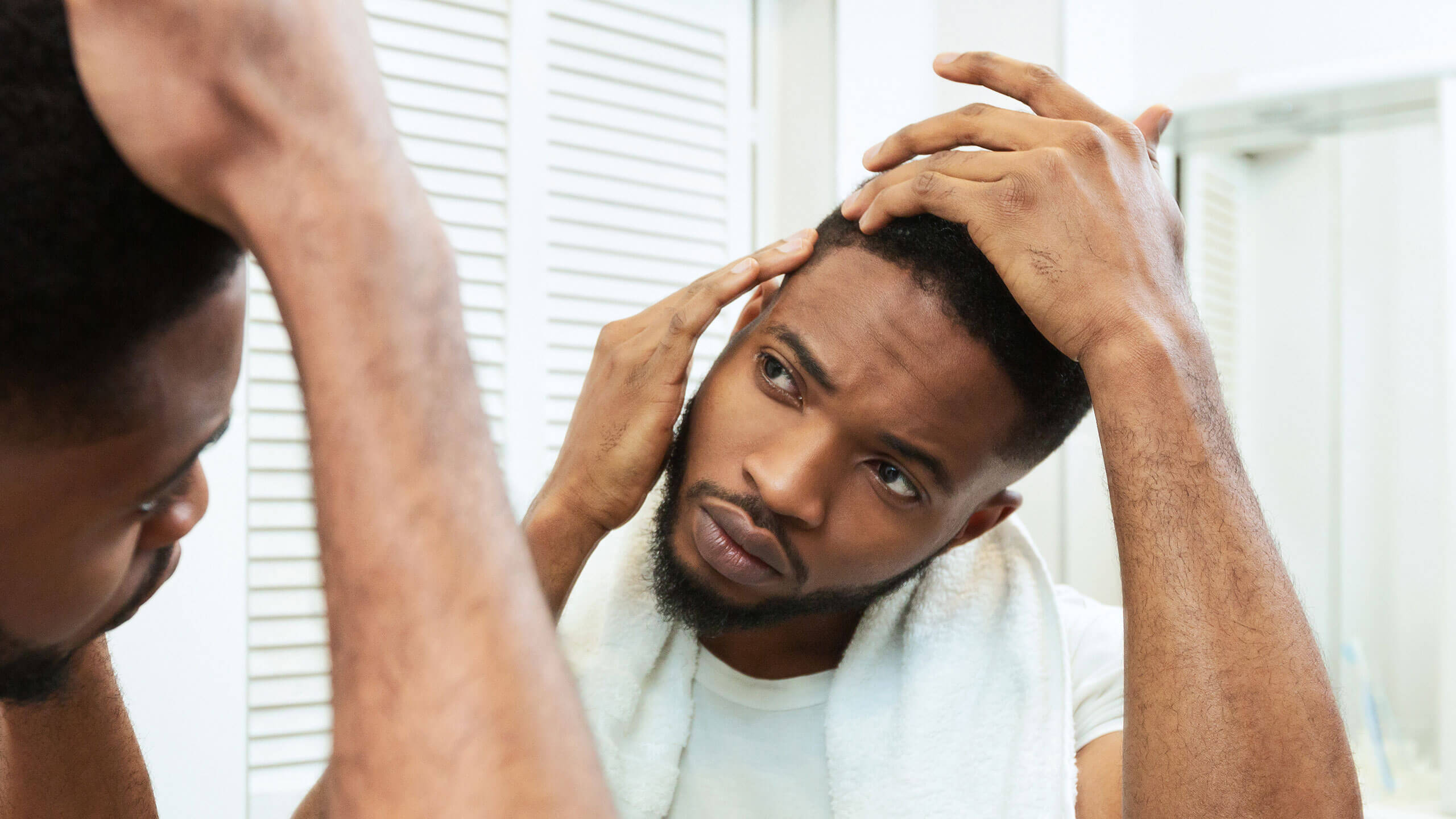 Using minoxidil is easy: All you need to do is apply it to your scalp twice a day. As it absorbs into your skin, it's creating healthier hair from root to tip.
Numerous studies have shown it: Minoxidil works. Nine out of 10 men stop experiencing hair loss after using minoxidil, and over half see hair regrowth, too. 1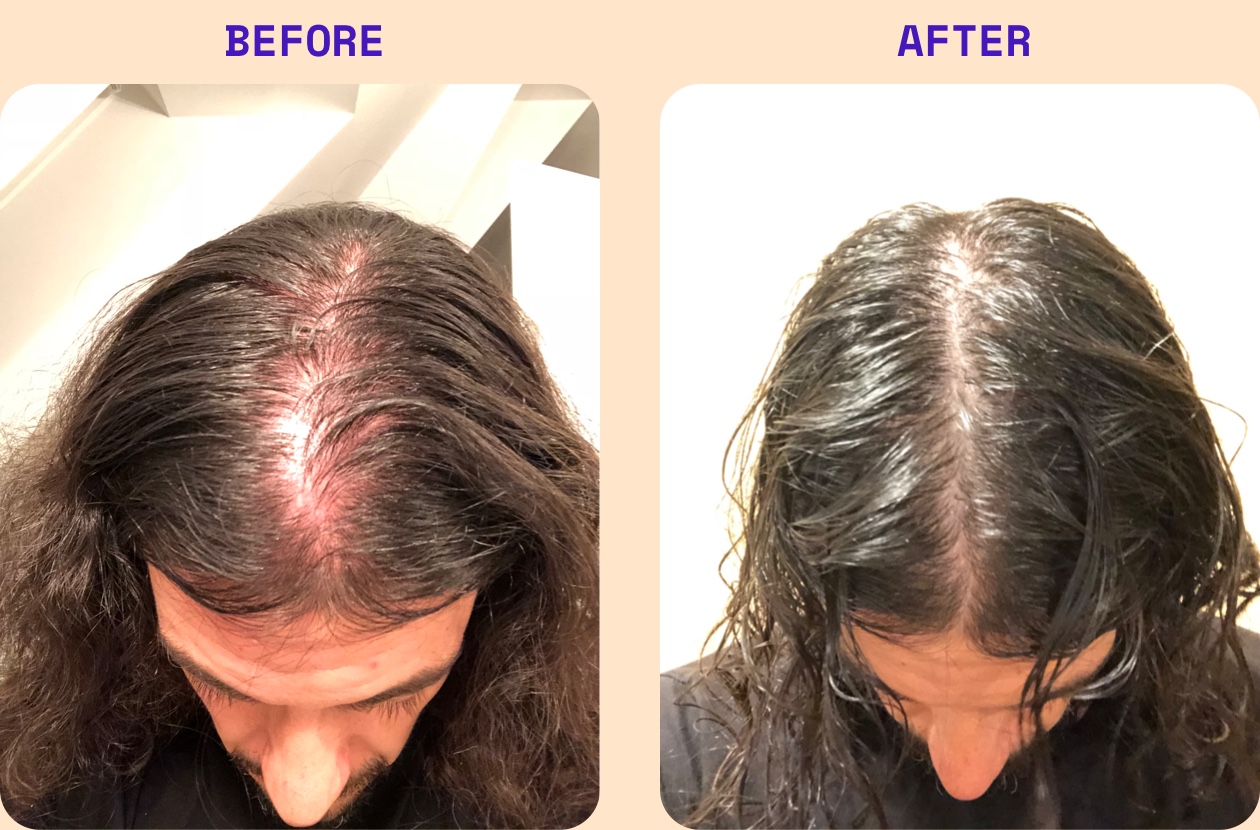 I noticed the results quickly. My hair feels thicker and fuller.
Using The Kit for 3 months.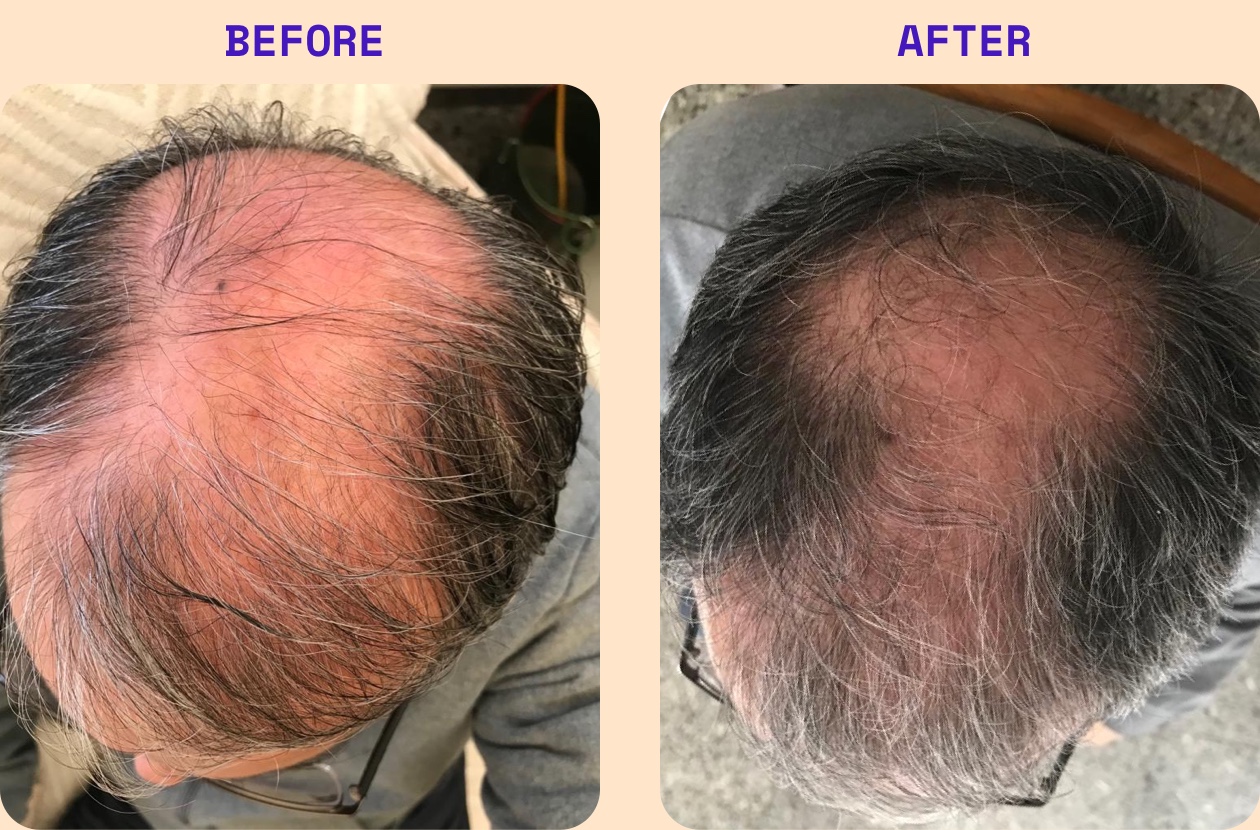 An affordable option that works, thanks! I feel like I look much younger.
Using The Kit for 6 months.
The before and after images shown here have been provided by consumers provided with free products. Customer results were not independently verified. Individual results may vary.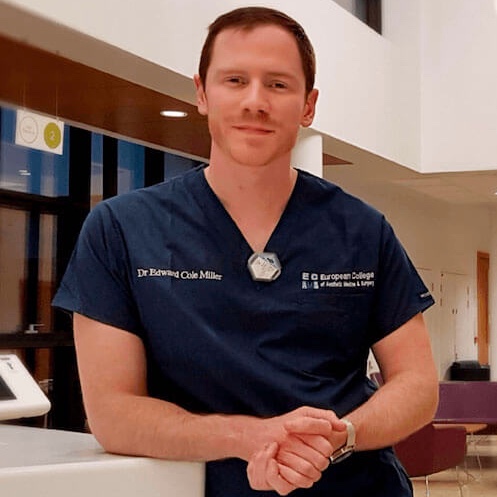 Patience: the magic starts happening around the three month mark.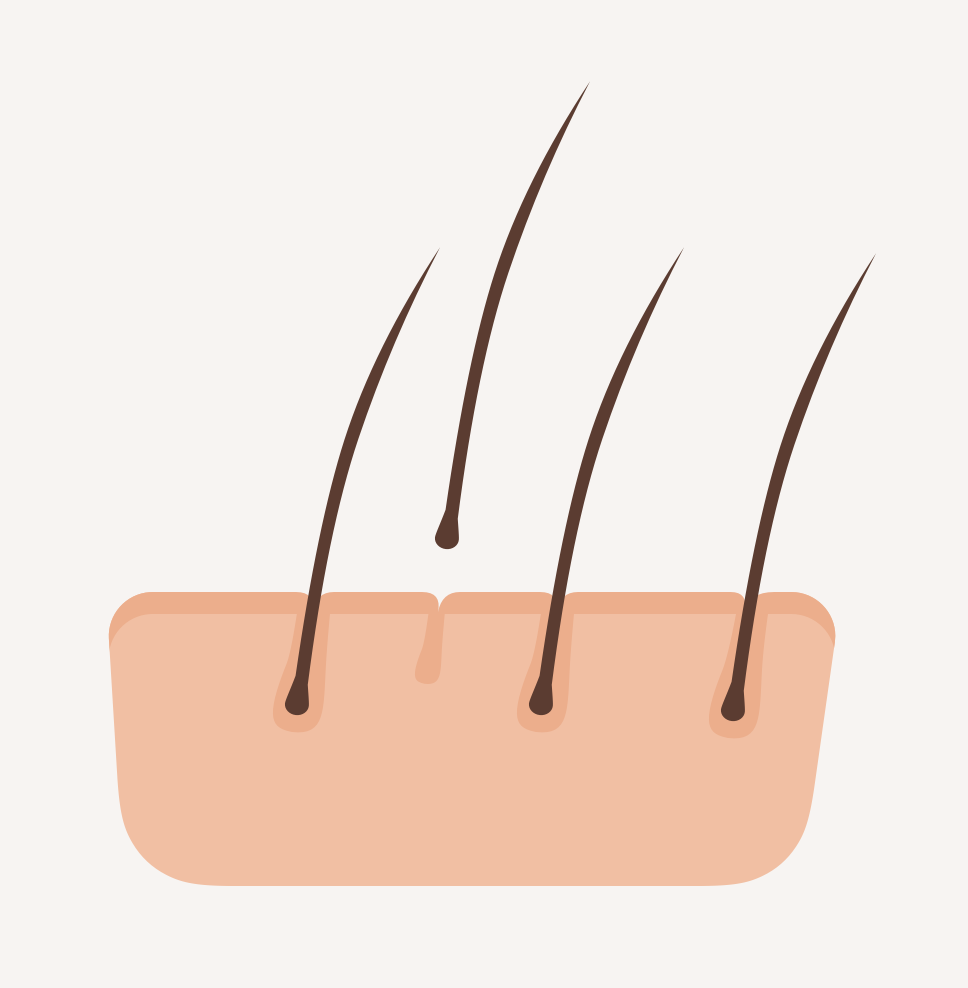 Hair shedding
Increased hair shedding is normal when you first start using minoxidil. Some of your old hairs fall out so newer, healthier ones can grow back in.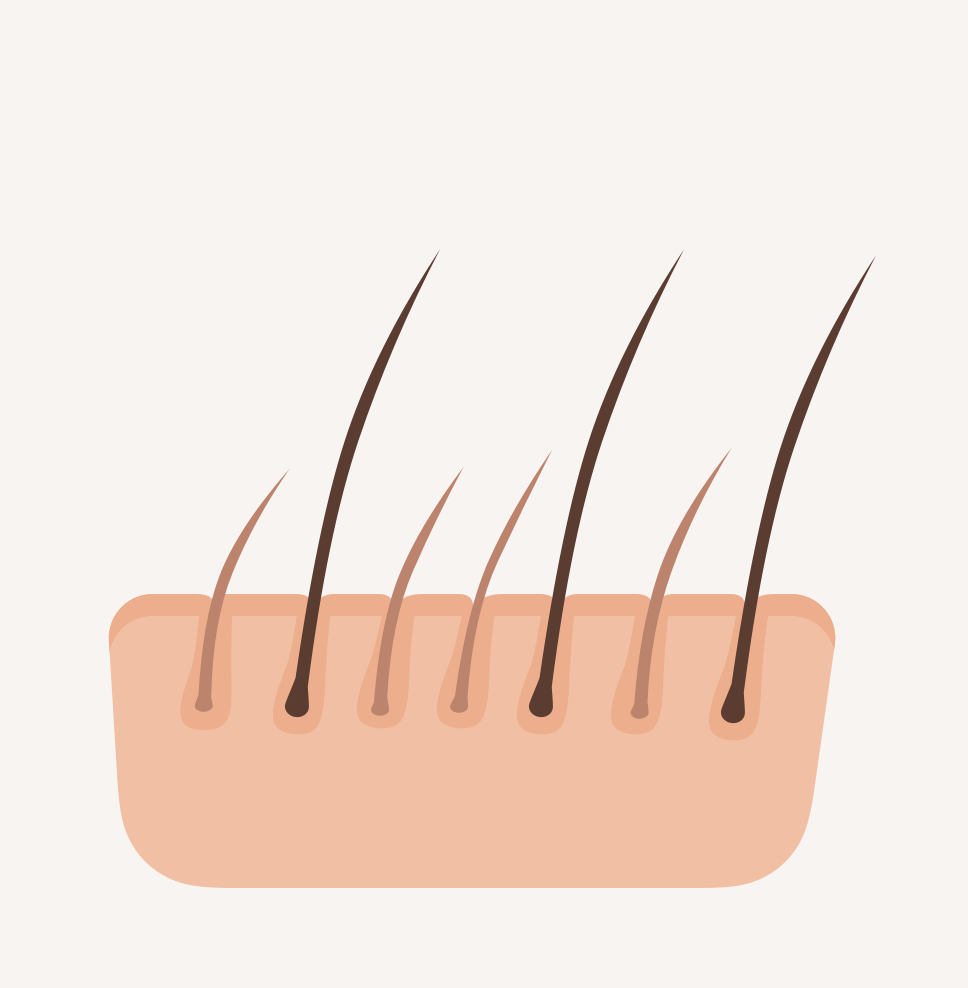 Peach fuzz begins to grow
This soft, downy, colorless fuzz is called vellus hair. It's a sign that the treatment is working, and is how things look at the start. Just wait.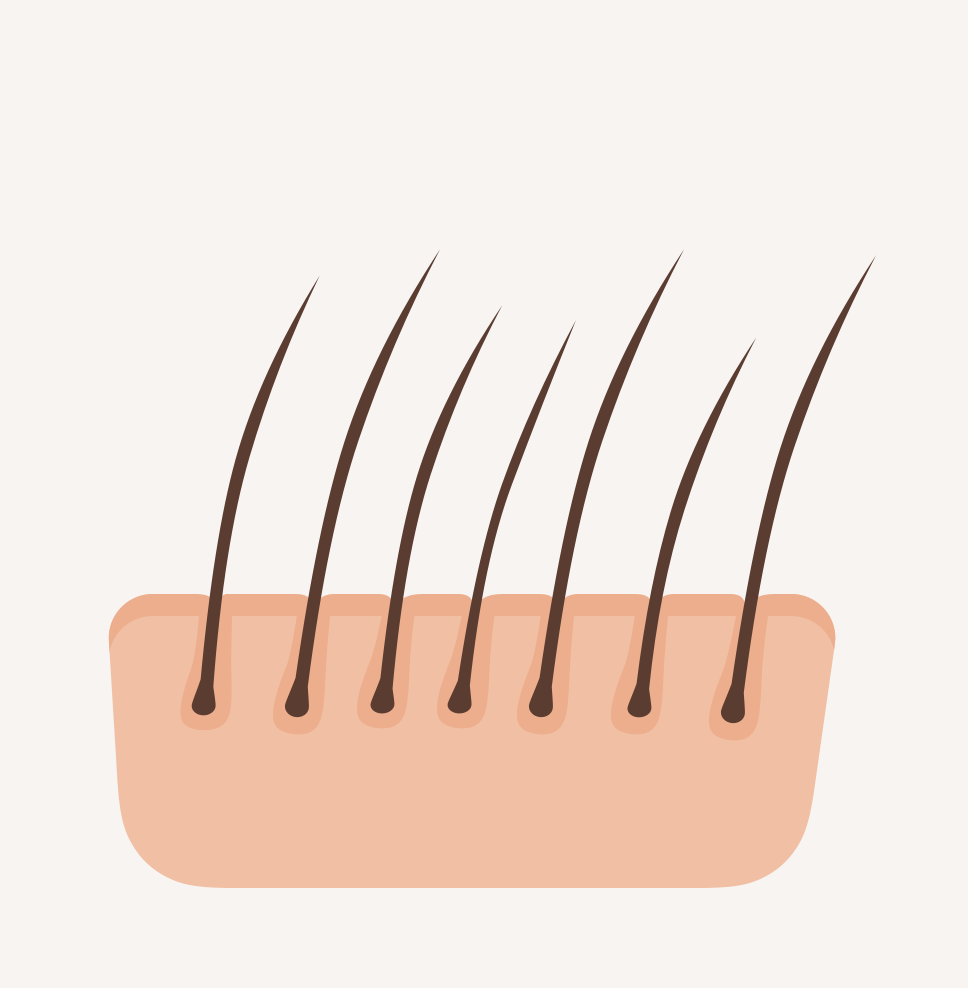 Thicker, fuller hair
After a few months, you'll find your hair stronger, healthier, and more voluminous. And that peach fuzz? It's gone, replaced by darker, thicker hairs.
* Results may vary. The amount of hair regrowth will be different for each person.
Everything you need & nothing you don't.
FAQs
Got questions? We have answers.
How do I know if I'm losing hair?
Hair loss isn't always obvious. At the start, you might simply feel like your hair is thinning or feel like it's growing unusually slowly. As hair loss progresses, changes will become more defined. You'll see changes to your hairline, including patchy or receding temples. Some men also start to develop a bald spot on the crown of their heads.
Does Minoxidil really work to regrow hair?
As the very first hair loss treatment approved by the FDA, minoxidil is thoroughly tried and tested. Numerous clinical trials have confirmed it: Minoxidil can stop hair loss and regrow hair.
When should I start using Minoxidil?
Minoxidil is most effective in people experiencing mild to moderate hair loss symptoms. If you're already seeing the first signs of hair loss, don't wait! The sooner you start, the faster you'll be able to get your hair back.
How soon can I expect results?
In general, most men using minoxidil see results in about 3 months. That being said, results may be seen in as little as 2 months, or can take as long as 4 months.
Why the wait? When you apply minoxidil to your scalp, it's absorbed into your hair follicles. Minoxidil is essentially altering the hair growth cycle, and it takes time for your new hair to grow. 
Does this Minoxidil come in liquid or foam?
The minoxidil in The Kit is a 5 percent concentration liquid serum. 5 percent minoxidil has shown the best results in men. 1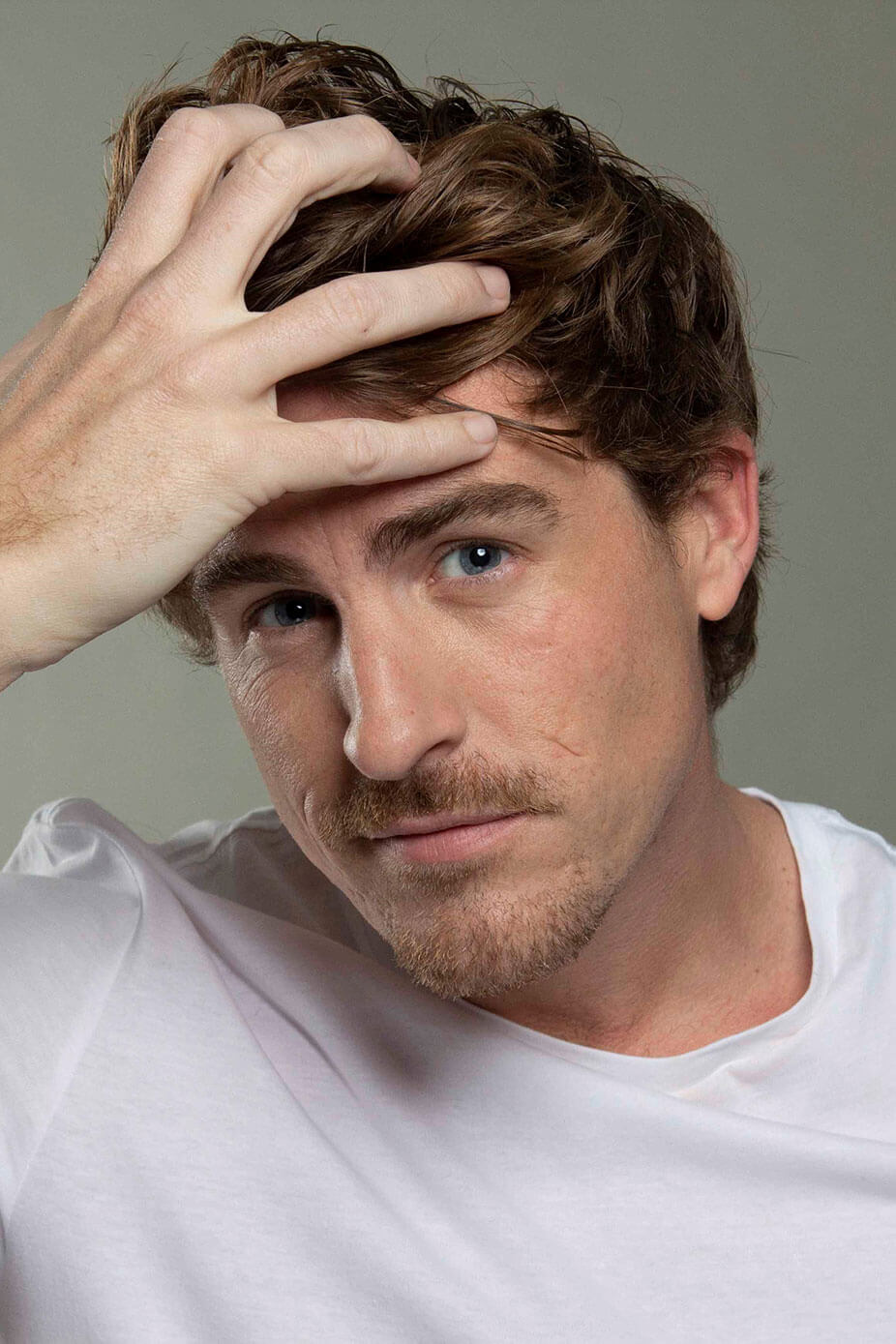 Minoxidil was the first hair loss treatment approved by the FDA. Although other treatments now exist, minoxidil remains the only topical treatment option for people with androgenic alopecia. It's believed to work as a vasodilator, expanding blood vessels in the scalp, though several other mechanisms of action are also thought to occur at the same time.
Who should use minoxidil?
Minoxidil can benefit anyone with hair loss symptoms, but it's likely to work best for people experiencing mild-to-moderate signs of androgenic alopecia. If you're seeing the first signs of hair loss, like receding temples or thinning hair at the top of your head, minoxidil will probably work well for you. 
Anyone over the age of 18 can use minoxidil. This medication is generally considered to be safe. The only contraindication you may need to consider is if you're taking some other sort of cardiovascular drug. Since minoxidil was initially designed as a blood pressure reducing medication 2, it has the potential to interact with other heart medications. 
Be aware that minoxidil is available in different concentrations. Different versions of this product are recommended for men and women.
Does that mean that women can use this product?
The Food and Drug Administration (FDA) currently recommends that only men use 5% minoxidil. Women should use a different, lower concentration version of this product.
Does minoxidil work for the hairline?
Minoxidil is generally meant to be applied onto the area where you're balding. For most people, this means the tops of their heads. 
Minoxidil isn't meant to be applied to the hairline, despite a receding hairline being one of the signs of hair loss. Once applied to the scalp, minoxidil can improve hair growth around multiple areas of your head. However, most research has focused on minoxidil's ability to stop hair loss and regrow hair around the crown, not the hairline. 
How to properly use minoxidil
Minoxidil is easy to use: All you need to do is expose the area of your head where you're losing hair and apply it to your scalp. Let the solution dry and go about your day as usual. 
How often should I apply minoxidil?
Minoxidil is meant to be applied twice a day, once in the morning and once at night. You can apply it at any time of day — the main important thing is that you don't get your hair wet for several hours after applying the solution. 
Now, most people who use minoxidil shower once a day (or at least, rinse off once or twice). No judgement on your personal hygiene — this is just important because minoxidil needs to be applied onto a clean scalp. 
If you plan on going for a swim in the morning or hitting the gym before you head to work, that's fine. Just make sure you apply minoxidil after those activities. If you don't, your hair loss treatment will likely be less effective. 
The same principle applies to things touching your hair immediately after applying minoxidil, like a hat or sweatband. Try to apply it at least an hour before going to bed so the solution doesn't come off on your pillow. 
How long do I need to wait before washing my hair?
In order for minoxidil to be effective, it needs to absorb into your skin. It's best to let minoxidil sit on your scalp for a few hours before getting your hair wet. 
If you typically use your lunch break to go to the gym, that's probably perfect. Around 4 to 6 hours is the perfect amount of time to wait after applying minoxidil.3
Which shampoo should I use with minoxidil?
The FDA recommends using a mild shampoo with minoxidil.4 As a topical treatment, minoxidil can irritate some people's scalps. A lot of the standard shampoos you see at the pharmacy can be harsh, so this combination can be rough on your scalp microbiome and hair. 
Instead, try using a gentle shampoo. Ideally, one that conditions and hydrates your hair while allowing it to retain its natural oils would be best.  
Do I use it before or after drying my hair?
Minoxidil is less effective if it gets washed off (or sweated off) right after you apply it. That being said, you don't need to have completely dry hair when applying the solution. Clean, towel-dried hair is perfectly fine and won't affect minoxidil.
If you usually blow dry your hair, you can apply minoxidil and continue on with your usual routine. Just make sure you're using a low-heat setting. High heat is bad for both your hair and the minoxidil solution.
Can I use styling products while using minoxidil?
Minoxidil can be used with styling products. The trick is to make sure that the minoxidil is applied onto your scalp, not your hair, and that the styling products stay on your hair and don't touch your scalp. Ideally, any products you use should also only be used after you've applied the minoxidil solution and allowed it to dry. 
Can minoxidil be used on colored or treated hair?
Minoxidil is applied to the scalp, not your hair strands, so there shouldn't be any issues with applying it to colored or treated hair. That being said, there have been reports of people stating that they have some lighter-colored hair strands after using minoxidil. This is likely due to one of the ingredients in the solutions instead of the minoxidil itself. 
If you dye your hair regularly, you can still use minoxidil. Just be sure to skip your treatment the day before and the day after. This prevents any interactions between the minoxidil and any residual dye. It's also good to give your scalp a break, as hair dye and bleach can irritate your skin.
Are side effects common when using minoxidil?
Side effects aren't too common when using minoxidil. The main ones people have reported include:5 6
Redness or irritation

Itchy scalp

Scaly scalp (like dandruff)

Dermatitis

Stinging or burning sensations (after applying minoxidil)
Besides for these side effects, people do tend to experience a brief increase in hair shedding when they first start using minoxidil. However, this isn't a long-term side effect. It usually goes away after the first few months of using this product.
Sometimes, people also complain of hypertrichosis, which is when hair growth occurs in areas other than just on your scalp. However, this is a rare side effect and isn't typically reported by men using minoxidil. 
The sole intention of this page is to inform; it does not constitute medical advice. This article is not meant to diagnose or treat and should not be considered as an alternative to a professional medical care. Always talk to your doctor or another healthcare professional about the risk and benefits of any treatment and whether it's right for you.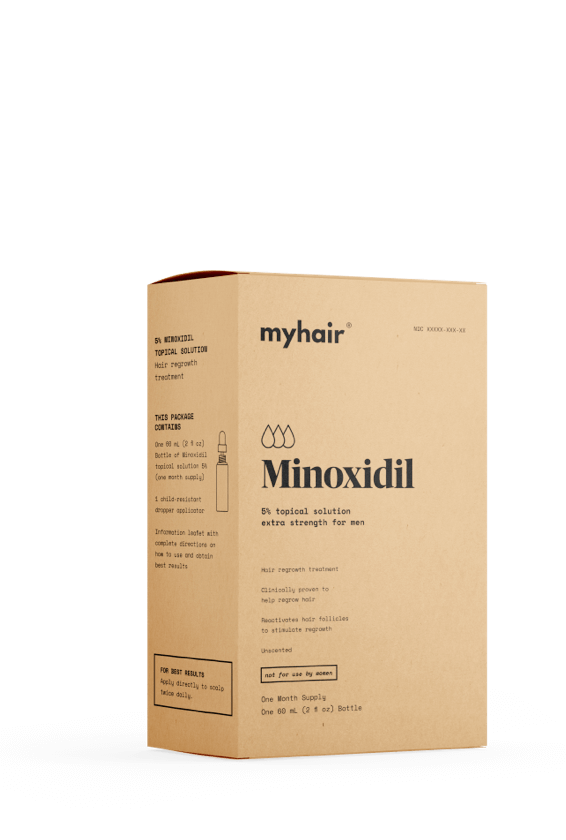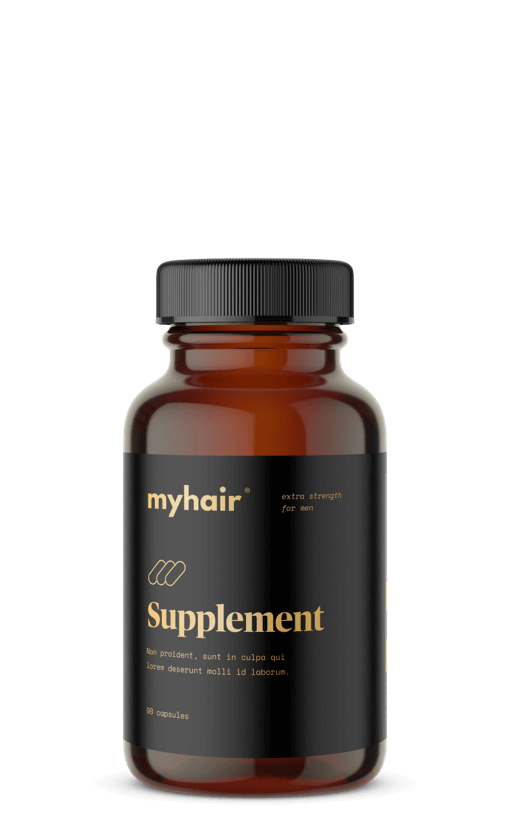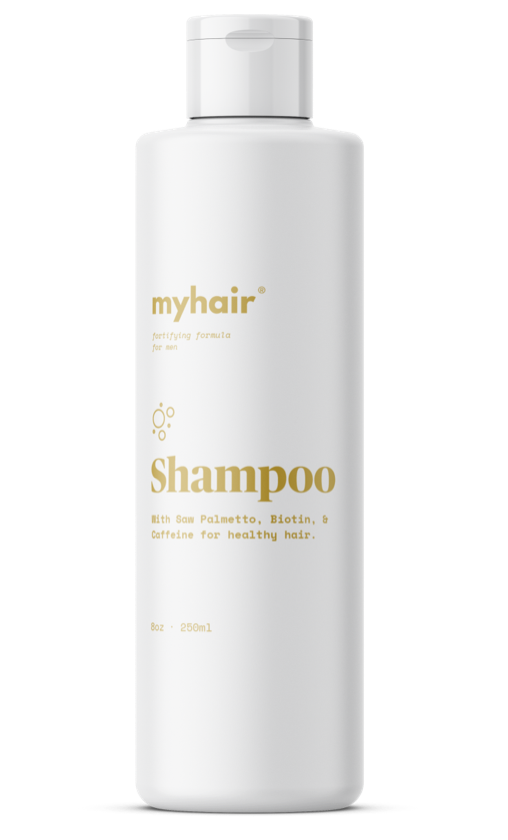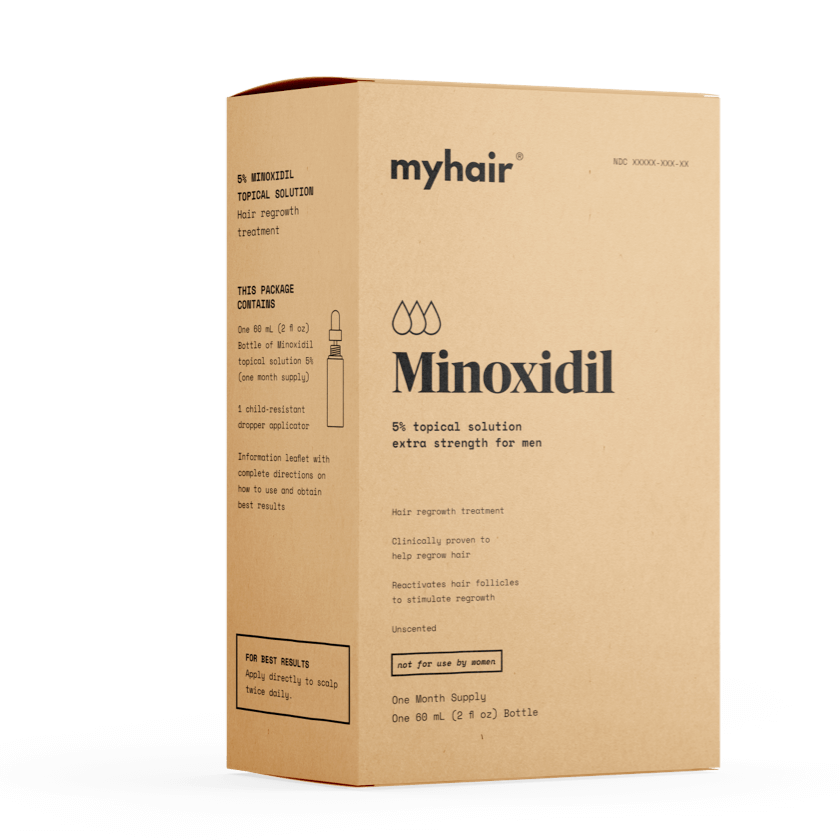 Minoxidil
Increasing blood flow to stimulate your hair follicles.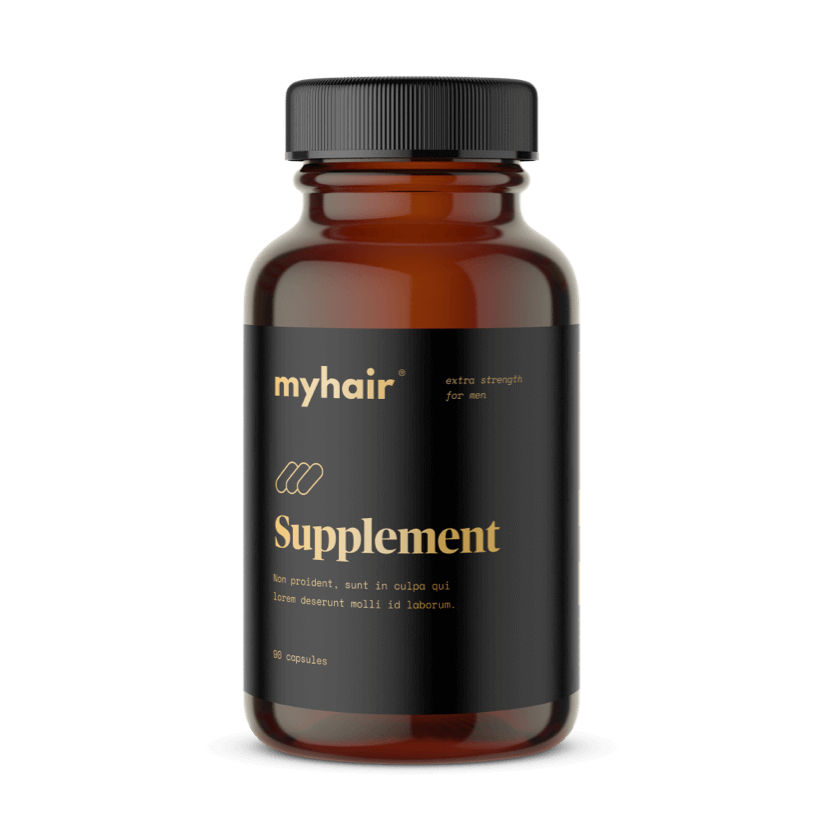 Nutrients
The building blocks your body needs to produce healthy hair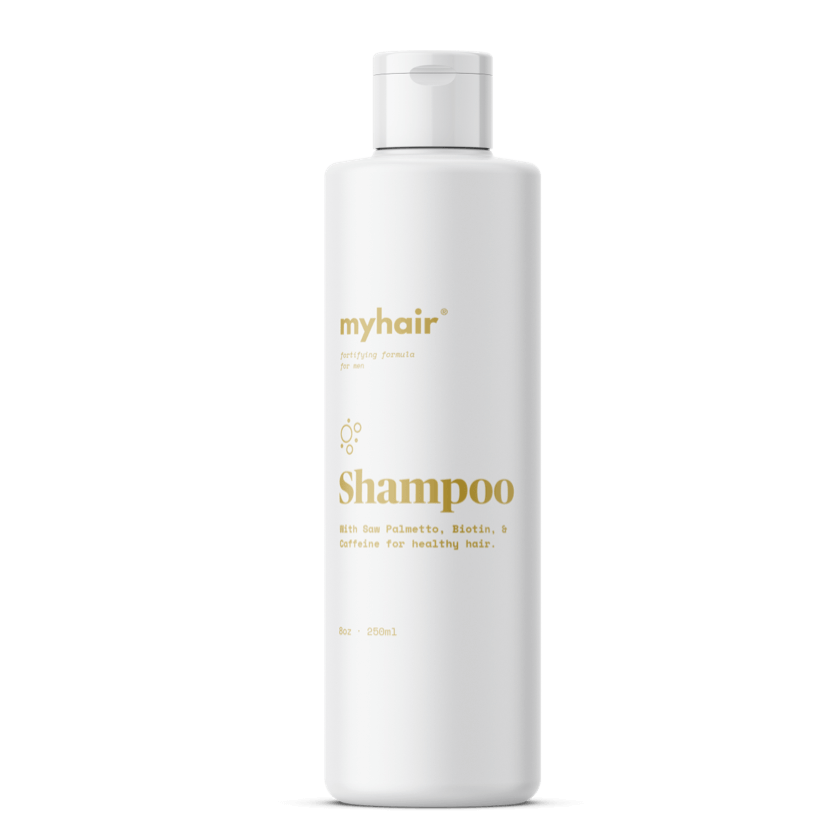 Shampoo
Cleansing and nourishing your hair and scalp
Stopping Hair Loss
Guides & Articles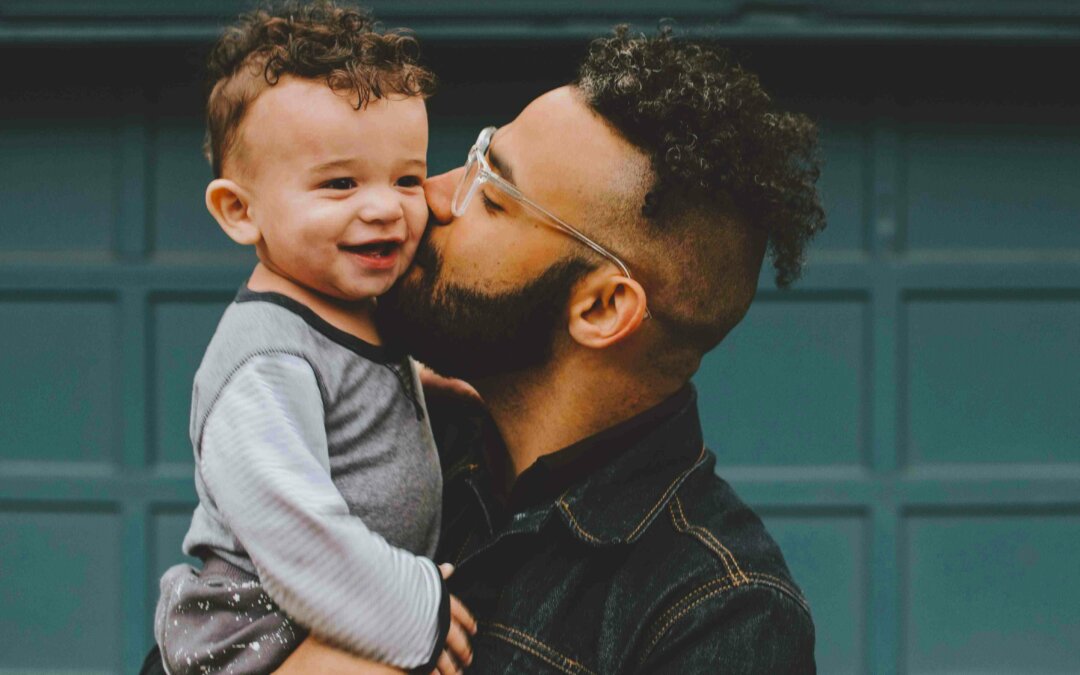 Like any drug, minoxidil can cause side effects. Fortunately, none of them are related to your ability to have children. Unlike finasteride, minoxidil won't affect your hormones and doesn't have the ability to affect your fertility.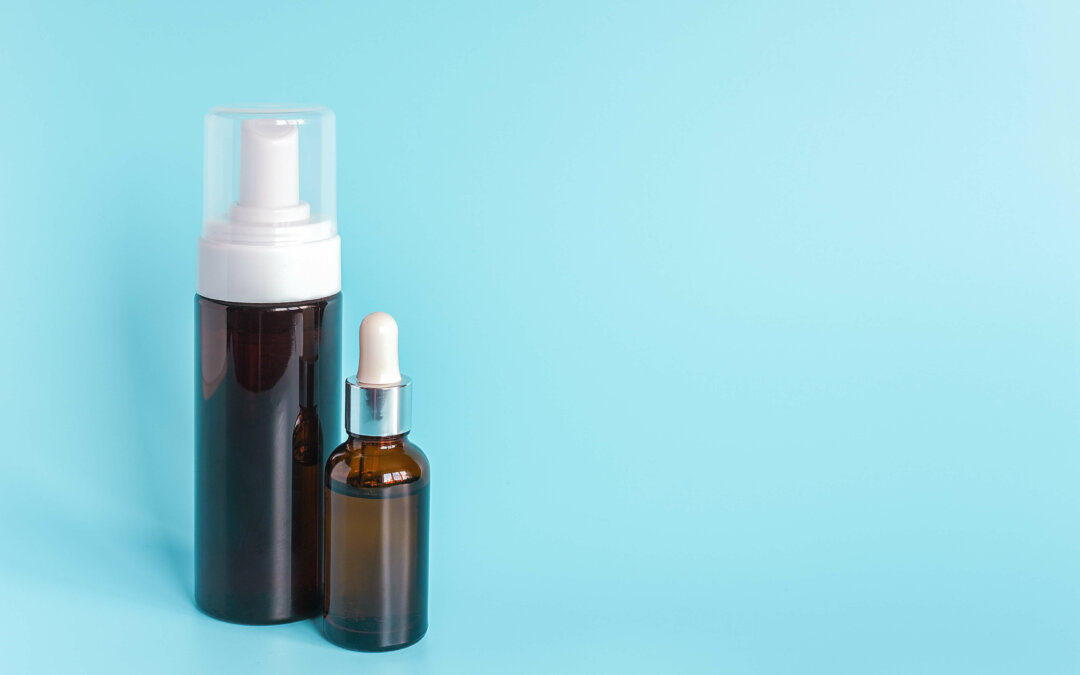 Minoxidil was the very first treatment to be FDA-approved for androgenic alopecia. It was first approved as a liquid serum, then as a foam. This medication is now available in 2 percent and 5 percent concentrations. The 5 percent products are thought to be most effective for men.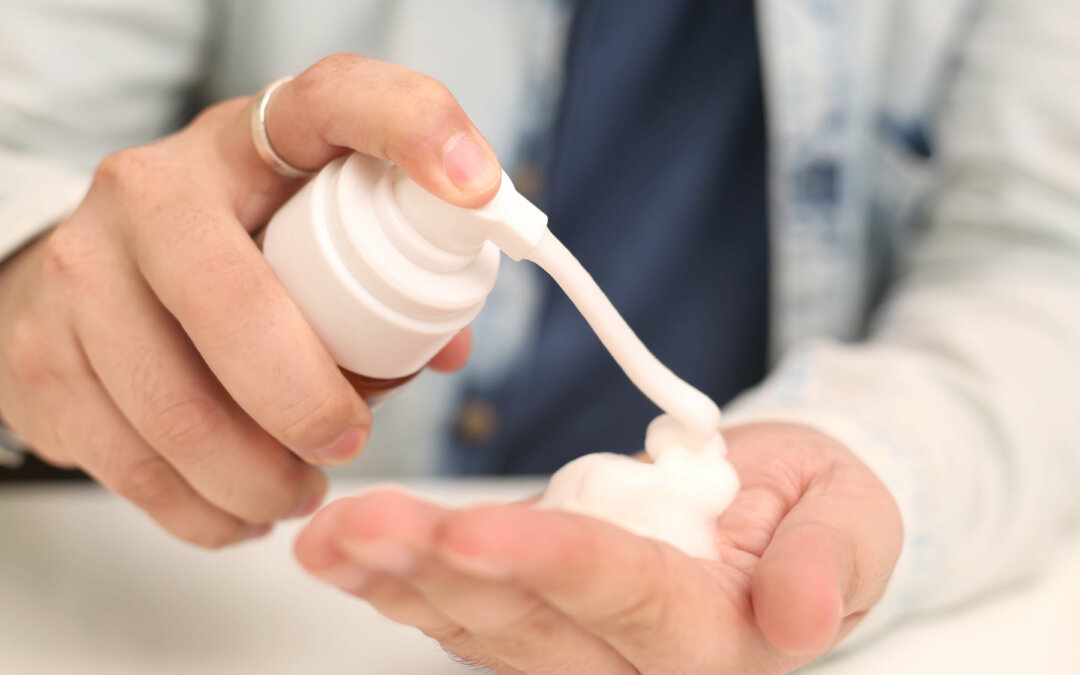 Although minoxidil was first FDA-approved as a hair loss treatment in the 1980s, minoxidil foam didn't come into the market until 2006. Since then, the foam version of minoxidil has been shown to be just as effective as the liquid serum, preventing further hair loss and improving hair regrowth.