Hair Loss Blog
Welcome to the myhair blog — your source for everything you want to know about hair. If you're trying to find out more about a new hair loss treatment, interested in learning more about certain hair care products, or just want some hairstyle advice, you've come to the right place. All of our content is created, fact-checked, and reviewed by our expert editorial team and qualified medical professionals.
Microneedling
Microneedling devices first became popular in dermatology clinics, after they had been shown to help reduce acne marks, scars, and stretch marks. They're recently also started being used to promote hair growth.
Microneedling devices are meant to be rolled or pressed onto the scalp, specifically around the areas likely to suffer from hair loss. Microneedling for hair loss is usually administered around the hairline, temples, and crown.
Since microneedling for hair loss is so new, there are only a few places that sell devices you can purchase and use at home. If you'd rather not do it yourself, you can also obtain microneedling treatment at clinics, where you may be offered a combination treatment like minoxidil and microneedling or microneedling with platelet-rich plasma. These combination treatments tend to be more effective than stand-alone treatments, but are still very new.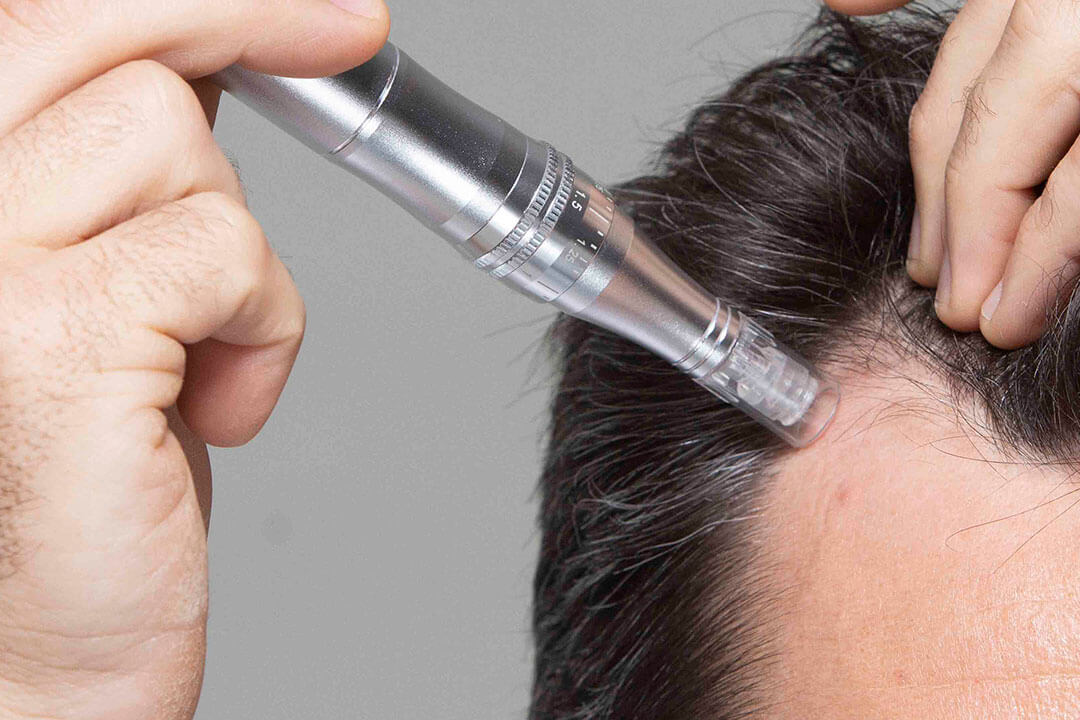 No Results Found
The page you requested could not be found. Try refining your search, or use the navigation above to locate the post.